When I love something I really love it and so I decided to show you some of the things that I really love right now.
#1 Bare Escentuals - Bare Minerals
I have the most temperamental skin ever. Sometimes it's acne prone, sometimes it's dry, sometimes it's oily. Really my face gives me a constant struggle. I just started using Bare Minerals about a month ago and I LOVE it!!! It doesn't sweat off like M.A.C. does and it covers my blemishes while leaving my skin looking totally natural. My skin looks SO much better!!!
#2 Covergirl Lash Blast Mascara
I always have problems with mascara either flaking off (what Dirk calls the volcanic eruption) or being too cakey. The brush on this mascara separates all of the lashes and feels very light and natural while still making your eyes "pop." I wouldn't wear it for a dramatic look but for everyday it's perfect.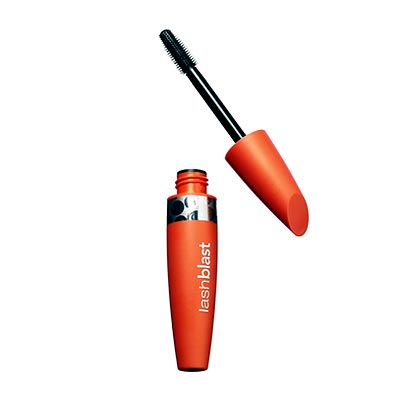 #3 Coldplay - Specifically their ad for Apple and their song Viva La Vida
As I'm sure you gathered from a previous post I LOVE COLDPLAY!!! This July will be my 4th time to see them in concert. Anyway, if you haven't seen their ad for Apple you have to click on the link below. I could post it here through You Tube but Apple's video is SO much clearer. Not only are they amazing but the graphics are AWESOME thanks to
Logan
.
Check it out
here
.
#4 Green Tea Frozen Yogurt with Fresh Strawberries
There are three new Pinkberry type frozen yogurt places that just came to our area (thanks to Jonna for telling us about them). I really Pinkberry BUT these places are awesome because they have tons of flavors. I like to get green tea with fresh strawberries (yes you can get this at Pinkberry), Dirk likes cookies and cream with almost EVERYTHING on it!!! If you have tried one of these yogurt places you have to go. There are three on University Ave. in Riverside by UCR. I've heard there is also one going in next to Panera at the Riverside Plaza. If you're planning on going to University I suggest going to the store formerly known as Swirl (Pinkberry is suing them because they have trademarked the word "swirl" or something like that). This one is on University kind of next to the Taco Bell, it's one of the shops underneath the new apartments. If you go to one that you love let me know about it!!!
#5 Last but not LOST I mean least - LOST
Okay if you've never watched LOST don't go off and watch one episode and think I'm crazy. Dirk and I did that and it's ridiculous, you'll be so lost ;) that you will think that anyone who watches the show must come from a different planet. Any who LOST is amazing because it just is. It's really beyond explaining. One subfavorite here must be Sawyer. Some may say it's because he's good looking but really it's his "sawyerisms" that make him an amazing character on the show. I'm really glad that he wasn't the one in the coffin (Sorry Andrea).
If you too love LOST check out my hubby and his co-workers' blog lawstsome.blogspot.com You guys rock!
Anyway these are a few of my favorite things. If you try any of them or love them yourself, or even hate them, drop me a line :)